Alaska Fleece Animals Moose Salmons Whale Dragonfly Sunflower
Constructed from an ultra-soft polyester fabric with a hypo-allergenic cotton filling.
Each quilt features a premium polyester print for beautiful color vibrancy, even after washing.
The diamond-stitched pattern gives a luxurious feel that is cozy and breathable, perfect for all year-round use.
White border around the quilts.
These quilts are great for a picnic at the park, snuggling while watching TV, relaxing on the sofa, or as a stylish bedspread.
Washing Instructions:
Machine cold wash with mild detergent.
Tumble dry low heat.
Iron steam or dry with medium heat.
Do not bleach.
Note: We may charge an extra charge fee for the different sizes of the product.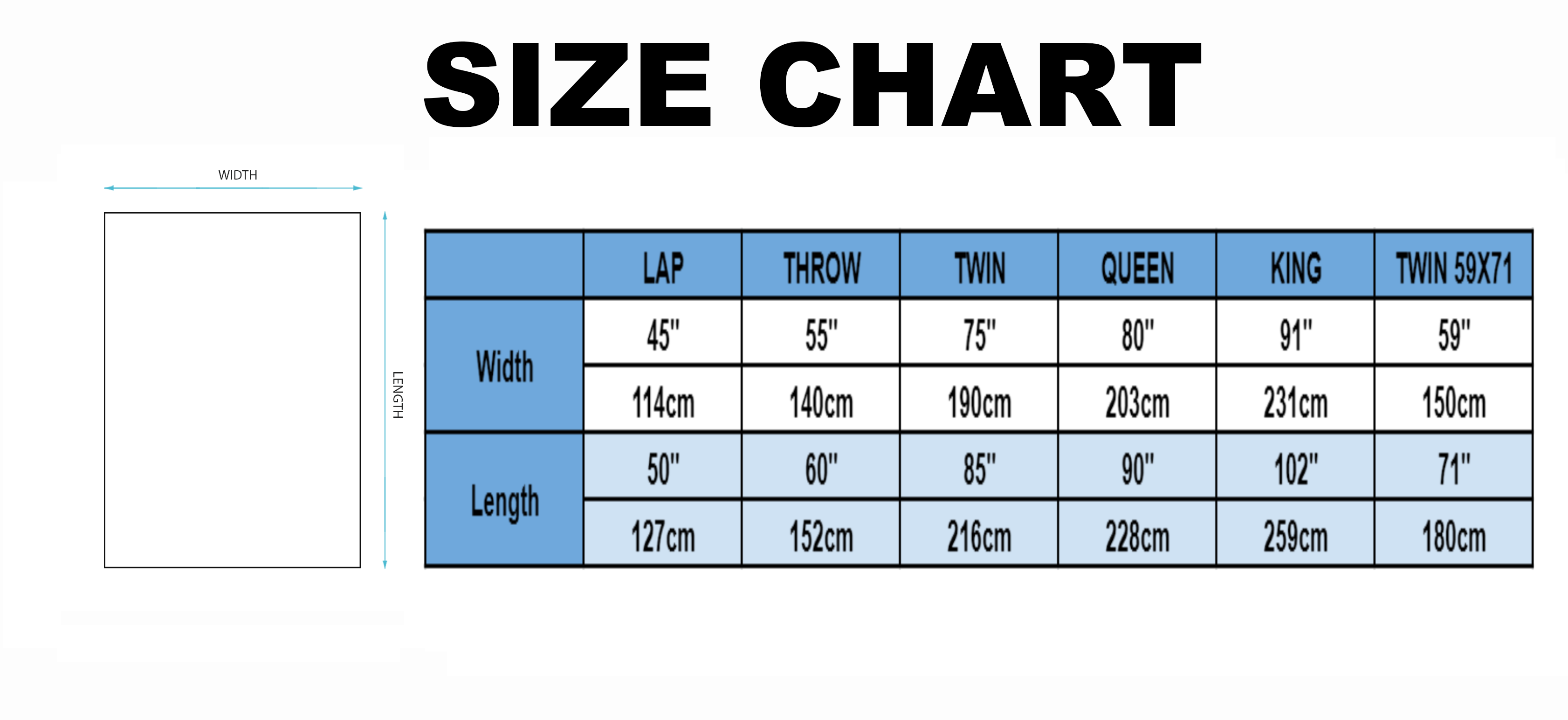 All items are produced on customer demand so they need time to be produced.
Delivery time = producing time + shipping time.
We have various product types and we have manufactories in US and many other countries like Vietnam, China, etc. therefore, tracking information sometimes will start from other countries.
Type of Product
Producing time - Classic product (business days)
Producing time - Personalize product (business days)
US shipping time (business days)
International shipping time (business days)
US Fast Shipping
DHL eCommerce
FedEx
2D Apparels
3 - 5
5 - 7
7 - 14
14 - 20
20 - 25
3D Full Print Apparels
5 - 7
7 - 10
Posters/Canvases
3 - 5
5 - 7
Jerseys
7 - 10
10 - 12
Quilt Blankets
7 - 10
10 - 12
Sneakers
10 - 12
12 - 15